Saving, being frugal, shopping around, couponing and setting a budget are ways to help us feel better on how and where we spent our money. I dont know about you but every time we make a payment at checkout the first thing I love to see is my receipt and see how much we saved, and if our trip was 10% to 90% savings is still a huge accomplishment in my eyes. That is why I love to see other shopping trips and share my own because we can motivate and be an inspiration to help others find deals and savings.
So I welcome you to our 3rd Linky Party and lets celebrate how much you were able to save this week.
Sharing my January Shopping Trip Expense Total, in it you will see how much my January expense total was, I also include a free excel spreadsheet which is the same one I use to add my receipts in.  Just click in the image to find out more..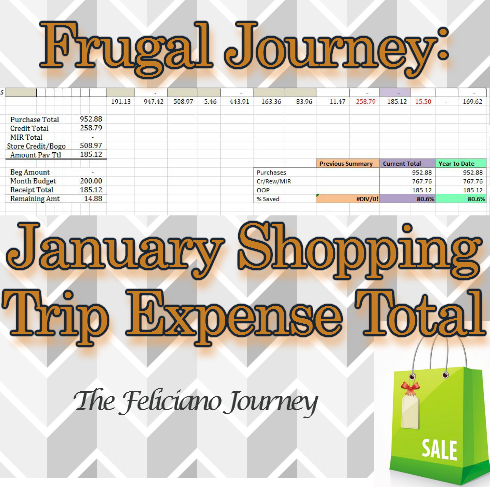 Share your savings, tips or deals by linking your shopping trips below.. Thank you for stopping by…