Cinnamon Rolls are those special treats that I love to enjoy.  Sadly, is hard for me to enjoy them as much as I like since we dont have a cinnabon store near us and the second reason is because they have so many calories but I decided to make one of my recipes and change the sugar I normally used.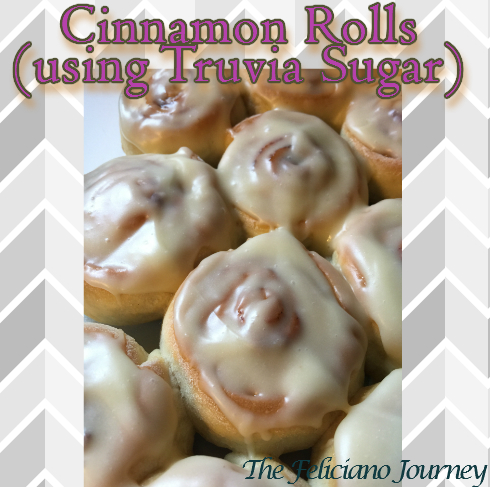 Of course this recipe can be a lot healthier if I used a different flour but I only had all purpose flour but I also wanted to try changing granulated sugar for truvia sugar and see if the flavor is as good as the original.
First I started making the dough and the yeast this will let me know if the dough will rise, in the past I had issue with the yeast not rising but today was pretty good (as you can see on the measuring cup)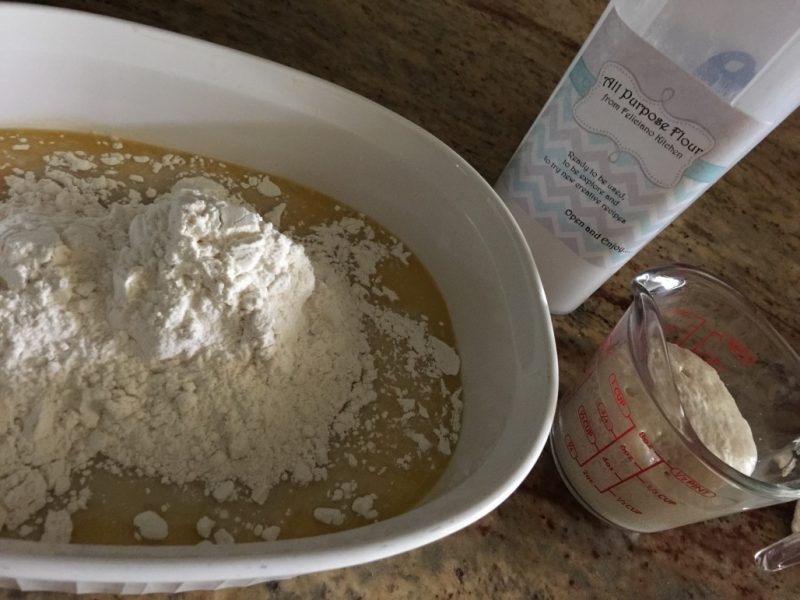 Here is the dough once is was well mixed.  I covered it with plastic wrap and place it in the microwave for about 45 to an hour until it doubled in size.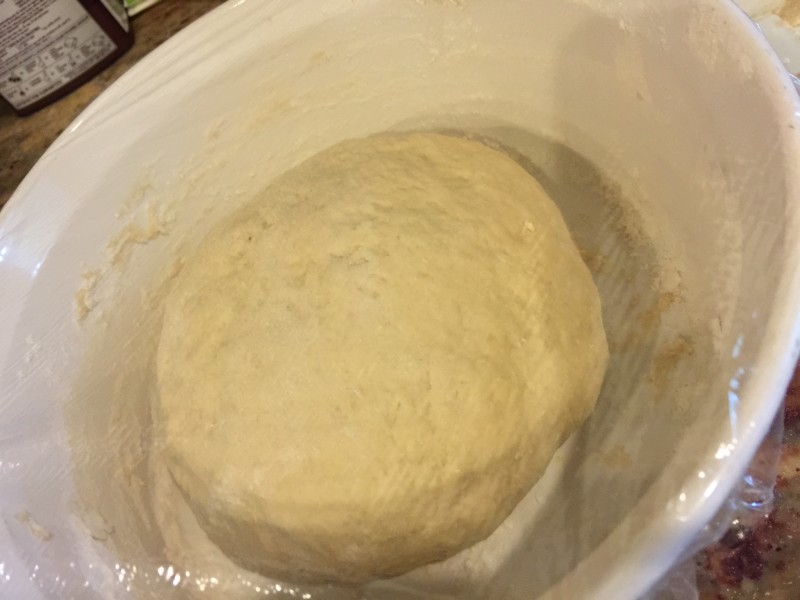 Here you can see it rose a lot which is always a good thing.. Before I punch the dough I put flour on my knuckles so the dough wont stick.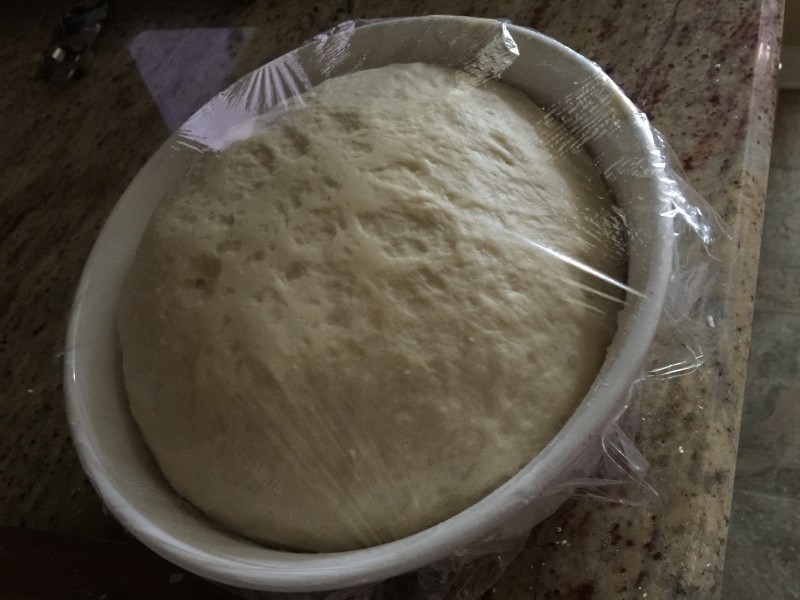 Here you can see part of the dough was rolled until I got a size of 19″ long and 10″ wide.  I really like rolling only half of the dough because is easier to work with and I love how smoothly each roll is cut.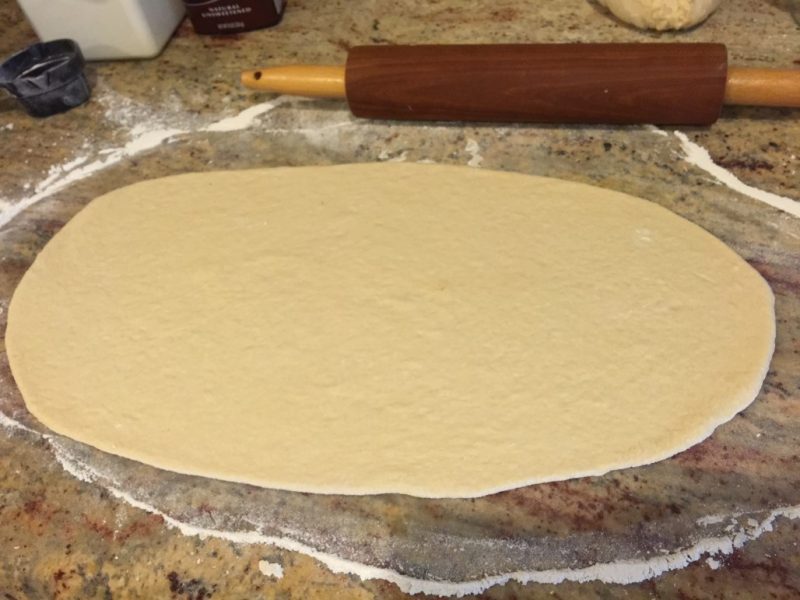 Here are some of the cinnamon rolls right after they were rolled and cut. I left some space in between just to give them room while they are put on a side so they can double again.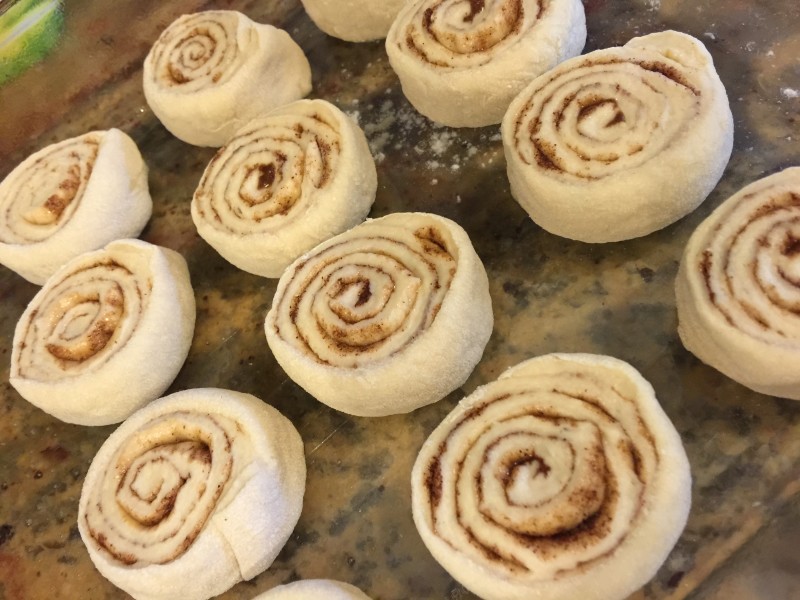 Cinnamon Rolls (using truvia sugar)
Ingredients
(For the Cinnamon Rolls)
1/4 cup water
3/4 cup hot milk (I used cashew milk)
1 packet active dry yeast
1/8 cup sugar
3 packets of Truvia
1 large egg
1/4 cup butter melted (I used I cant believe is not butter light)
4 cups all-purpose flour
1 teaspoon salt
(For the inside - filling)
2 tbsp melted butter
1 1/2 tsp cinnamon
6 packets of Truvia
1 tsp cocoa powder
(For the coating - frosting)
1/4 cup cream cheese
2 tbsp melted butter
3/4 cup powdered sugar
1/2 tsp vanilla extract
Instructions
Heat 1/4 cup of milk in the microwave for about 15-20 seconds, add yeast and set aside.
In a separate bowl add remaining milk, melted butter, salt, regular & truvia sugar mix and add egg whisk until well combine, now you can add 2 cups of flour and mix well. Once is well mixed add yeast and additional 1 1/2 to 2 cups of the all purpose flour until it looks like dough and is not as sticky.
Place dough on a well floured counter and knead for about 5 minutes. Place dough in a greased or flour bowl and cover with plastic wrap in a warm place for about an hour until it has doubled in size.
Punch dough until it goes down, place dough on a lightly floured surface and divide into 2 (cover dough that is not in used)
Take half of the dough and roll out until it reaches approx 19 inches long by 10 inches wide.
Spread half of the melted butter on top of dough and half of the sugar mixture on top.
Start rolling from the long edge and roll the dough carefully. cut about an inch or so apart.
Spray with cooking spray bottom of baking pan. Place the cinnamon rolls on the pan with a bit of room for the second rise. Now repeat and roll remaining dough.
Let dough rise and while you wait preheat the oven to 350.
Bake for 25 - 30 minutes until lightly browned.
While dough is baking whisk cream cheese and melted butter. Once is well mixed add powdered sugar and vanilla extract and mix until you get a thick but smooth consistency.
Add frosting to cooled cinnamon rolls.
https://thefelicianojourney.com/cinnamon-rolls-using-truvia-sugar/
Here is the final result with some frosting spread over the top.. They came out so soft, perfect combination from the dough, filling and frosting.