Wheat Pumpkin Cookies was something I shared a few days ago but the recipe was just for the cookies sprinkle with some powdered sugar but today I want to share with you another option on how you can make these cookies and elevate the flavor by adding some Caramel Frosting as you can see in the picture.
Wheat Pumpkin Cookies can be enjoyed with just a sprinkle of powdered sugar as I did here or you can enjoyed them with some Caramel Frosting.  These cookies are so soft and easy to enjoy either way but I wanted to show you another option you can make these for the holidays.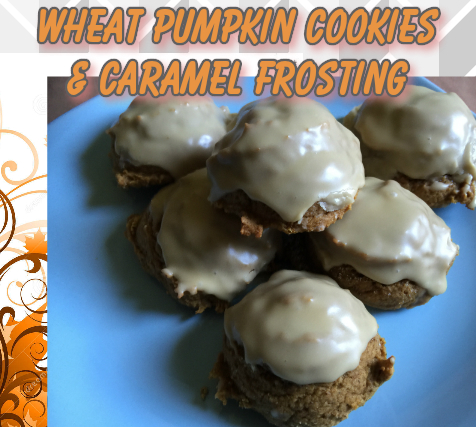 The cookies are so addictive, maybe because they are so soft or maybe is the perfect combination of Pumpkin, Spices and Caramel? well what ever the reason may be, I really enjoyed making them for my family and I hope is something you are motivated to make as well.   But if you are concern about the frosting you can enjoyed them with some powdered sugar instead.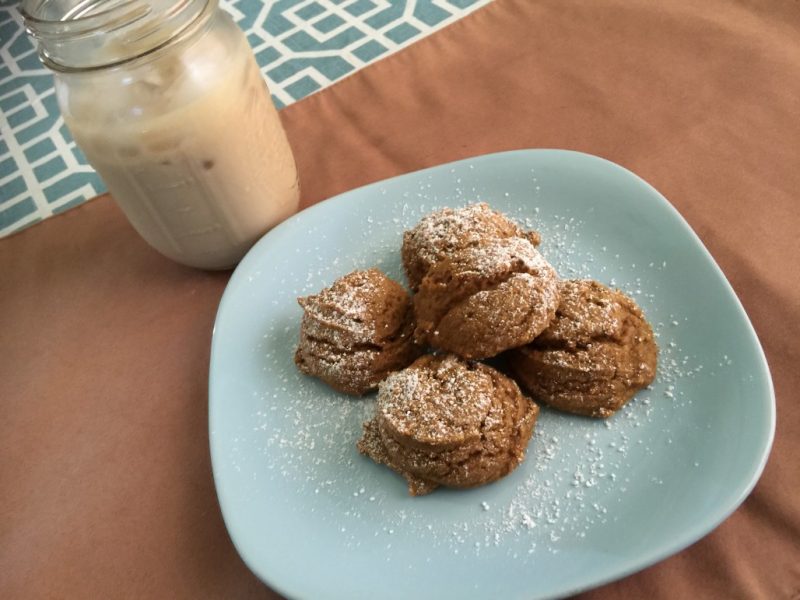 Wheat Pumpkin Cookies & Caramel Frosting
Ingredients
Cookies:
1 cup butter (I used light country crock)
1/4 cup sugar ( I used 6 packets of truvia)
3/4 cup packed dark brown sugar
1 cup pumpkin puree
1 large egg
1 tsp vanilla extract
2 cups White Whole Wheat flour (you can also use all purpose flour)
1 tsp baking soda
1/2 tsp salt
2 tsp ground cinnamon
1/4 tsp ground cloves
1/4 tsp nutmeg
1/4 tsp ground ginger
Caramel Frosting (optional)
3 tbsp butter
2-3 tbsp milk (I used Silk Cashew Unsweetened Milk)
1/2 cup packed dark brown sugar
Pinch of salt
2-3 cups powdered sugar
1 tsp vanilla
Instructions
Preheat the oven to 350 degrees F
Mix butter and sugars until light and fluffy.
Add egg and vanilla mix lightly add pumpkin and mix well.
Sift dry ingredients in a separate bowl, add flour, baking soda, salt, cinnamon, cloves, nutmeg and ginger. Add sifted dry ingredients and mix lightly, turn mixer off and scrapes the sides.
With a small cookie scoop place each cookie dough into a lined baking pan. Bake for 10-12 minutes. Let cool. Once cool you can sift some powder sugar right on top of cookies or you can add some frosting (recipe to follow)
For the Caramel Frosting:
In a medium saucepan, add butter, milk, brown sugar and salt, place on stove on medium heat stirring constantly until it boils. Remove from heat add vanilla extract let cool. Add powdered sugar and whisk until you desire right consistency. Now is ready to frost those cool fall cookies..
Enjoy..
https://thefelicianojourney.com/wheat-pumpkin-cookies-caramel-frosting-2/